Meet the Theater Faculty
Full-Time Faculty and Staff
Andy Christensen
Assistant Professor of Theater
Andy Christensen is a fiercely curious artist-educator who specializes in emergent forms of immersive and site-informed theatre that explore the intersection of place and time. In his practice, he builds egalitarian ensembles that create interdisciplinary, research-driven, and process-shaped performances that put audiences at the center of artistic experiences and contextualize performance within community.
After receiving his M.F.A. in theatre directing from the Lir Academy of Trinity College in Dublin and the Royal Academy of Dramatic Art, Andy returned to the United States to invest in emerging artists in the Pacific Northwest. He is a founder of Cascadia Art Project and a member of the Stage Directors and Choreographers Society. He has mentored artists in many regional high schools, George Fox University, Pacific University, and most recently at Whitworth University where he was recognized for outstanding integration of vocation in the classroom.
Lezlie Cross
Associate Professor, Theater History, Dramaturgy, Playwriting
Dr. Lezlie C. Cross teaches the theatre history sequence, dramaturgy, and playwriting as well as directing and dramaturging for the UP Theater program. Dr. Cross's directing credits at UP include Twelfth Night, How Can I Keep from Singing, House of Desires, Where is Home: a Digital Living Newspaper, and As You Like It. Her scholarship is rooted in the multi-disciplinary study of performance, history and textual theory, specializing in the study of Shakespeare's plays in print and on the stage in England and the United States from the first productions to the present day. Her published articles and book reviews appear in Theatre History Studies, Theatre Annual, Shakespeare Bulletin, The Journal of American Drama and Theatre, and Theatre Survey as well as the Encyclopedia of Modern Theatre and the book projects Shakespeare on Broadway, Women on Stage, Shakespeare Expressed: Page, Stage, and Classroom, and Performing Objects and Theatrical Things. She is an advisory board member for the Shakespeare and Social Justice Series from Arden Bloomsbury and an editorial board member for Review, the journal of the Literary Managers and Dramaturgs of America.
Dr. Cross is also a professional dramaturg who has worked at regional theatres across America including the Oregon Shakespeare Festival, Utah Shakespeare Festival, Nevada Conservatory Theatre, Cincinnati Shakespeare, Classic Stage Company, and Actor's Theatre of Louisville. She received her Ph.D. from the University of Washington; her M.A. from the Shakespeare Institute, University of Birmingham; and her B.A. from Whitman College. Before joining the faculty at UP, Dr. Cross was on the faculty at the University of Nevada Las Vegas, where she was named 2016 College of Fine Arts Teacher of the Year.
Larry Larsen
Professor of Theater Design
This is Larry's 30th year of teaching at the University.  He has been involved with theater since 5th grade when he played Schroder in You're a Good Man, Charlie Brown. He teaches courses in Scenic and Lighting Design, Scenic Painting, Film Studies and Visual Art.  He has served the department as theater program director and chair, and just completed 6 years of service as an Academic Associate Dean for the College of Arts and Sciences.
Recent shows he has designed at the University include last years productions of Everybody, The Wolves and Twelfth Night. He has designed over 100 shows in his time at UP.  Larry also works as a professional designer for many local theaters.  Recent shows include Arsenic and Old Lace and Blithe Spirit for Lakewood Theatre Company, Snapshots and Don't Hug Me for Broadway Rose Theatre Company.  He is the resident scenic designer for the Portland Revels a post he has held since 2001.  He has also designed shows for Artists Repertory Theatre, Oregon Children's Theatre, Northwest Children's Theatre, Third Rail Repertory Theatre, Portland State's Opera Program, and Summer Repertory Theatre in Santa Rosa CA.  He served as the producer for Mock's Crest Productions which presented a summer operetta on campus every June until 2020.
Prior to his work at the University he was the design associate for the Oregon Shakespeare Festival – Portland.  He has an MFA in Theater Design from University of Washington, and  when not at UP he is hanging with his wife Caren, his son Mac and his puppy Milo in lovely Northeast Portland.
Mindi Logan
Associate Professor, Acting and Voice for the Stage
Mindi is beginning her eleventh year teaching for the University of Portland. Her artistic work at the University includes choreography, acting and dialect coaching for last year's productions. Mindi received her MFA from the Professional Actors Training Program at Rutgers University and then worked professionally as an actor in New York and Los Angeles, appearing off-Broadway, in soap operas, sit-coms, and film. Continuing her professional acting career, Mindi has appeared locally with Artists Repertory Theatre, Quintessence Theater, Stark Raving Theatre, in commercials, industrials, and voice-overs. Mindi also serves as the Regional Chair of the Kennedy Center/American College Theatre Festival. Mindi's husband, Hal, is a professional musician and composer who also works locally and teaches at the University of Portland.

Education:

Master of Fine Arts, Rutgers U Sch Arts
Gregory Pulver
Theater Program Head, Associate Professor, Costume, Choreography and Stage Makeup Design
Gregory is currently Theater Program Director and Professor of costume design, makeup and choreography for the University of Portland Theater Department and one of the 28 Resident Artists' at Artists Repertory Theatre in Portland Oregon. He moved to Portland after a successful run as an Associate Professor of Costume Design at Western Washington University for 12 years and Chair of the WWU Theatre Department for three and a half of those years.

Mr. Pulver holds an MFA in costume design and choreography from Humboldt State University, CA. He is the 1993 Kennedy Center American College Theatre Festival National Costume Design Winner for his work on Three Penny Opera. He is a member of the international board of advisors for The Last Frontier Theatre Conference and participates yearly as a featured artist, mentoring new American playwrights.

Among designing both sets and costumes for Bag and Baggage Theatre, and costumes for Broadway Rose Theatre, and currently for Artists Repertory Theatre, Gregory has also designed for several short films and TV spots in Washington including a dance for the camera film titled Egg Skin.

Gregory is also an accomplished director, singer, actor, and dog owner.
Eric Lyness
Technical Director, Production Coordinator
Eric Lyness (He/Him) currently serves as the Technical Director and Production Coordinator for the Theater Program. A graduate of the program ('12) Eric has served as Technical Director at a variety of local theaters including Third Rail Rep, Northwest Theatre Workshop, August Wilson Red Door Project, Miracle Theatre, and the New Moscow Drama Theatre's residency at Artists' Rep. He coteaches the stage technology and safety course with the costume shop supervisor. He also freelances as a designer and stage director around town and enjoys spending time outdoors with his wife Tiffany and their beagle Willow.
Education:
MBA Non-Profit Administration UP ('23)
BA Theater UP ('12)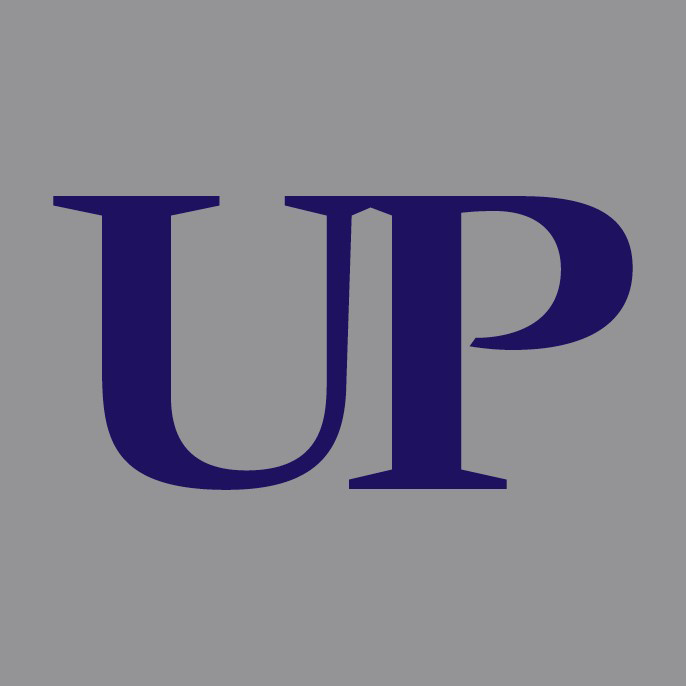 Sue Bonde
Costume Shop Manager, Draper, Theater Crafts
Sue is an experienced designer and educator driven by an inclusive creative problem solving environment. She has worked in the entertainment industry for over 40 years. Her experience includes work in film, television, dance, opera, theater and theme parks.
Sue is currently the Costume Shop Manager and Draper at the University of Portland, and continues to work as a freelance costume designer.

Sue's motto: "If it ain't fun, it's not worth it!"
Adjunct Instructors of Theater