French Studies
The French Studies major is an interdisciplinary major which combines courses from the department of French with those from other disciplines, the content of which directly relates to France and French-speaking countries.
The program is designed to offer its majors the opportunity to achieve proficiency in writing, speaking, comprehending and reading the French language, while at the same time broadening and deepening their knowledge, understanding an appreciation of the cultures of France and the francophone world.
Create Your Own Path
Our French majors focus on the acquisition of language proficiency and frequently combine French with second major, which prepares them for careers in international law, business, teaching, government services, foreign missions, translating, the non-profit sector and for positions that require a knowledge of the French language and culture.
To obtain high levels of proficiency, our majors study abroad in Paris, Arles, or Nantes.
For information on how you can add a French major or minor at the University of Portland, contact Mme. Trudie Booth at booth@up.edu.
Learn with our faculty
Madame Booth French Lecturer and French Studies Program Director
"Teaching French has been my passion for many years. I am always eager to share my love and enthusiasm for the language and culture of France and other francophone countries with my students. I have immensely enjoyed empowering them to express themselves in a language other than their own, guiding them to develop intercultural skills and instilling in them the desire to become lifelong learners. Observing their growth and progress toward becoming global citizens who value and appreciate diversity has been a most rewarding experience for me."
What students and alumni are saying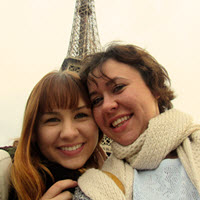 Jessica B., Fulbright recipient - Class of 2017
French and English
"Learning a foreign language is truly one of the best tools we have against xenophobia and systemic narrow-mindedness; these four years studying French have only reinforced my belief that multicultural studies ought to be a top priority in education."
Crossing Cultural Boundaries