German Studies
Note: This program is currently not accepting new students. (06/22/2022)
Find Your UP Community in German Studies 
Students who take German at UP find and create communities for learning the language and cultures while exploring the possibilities for learning closely with our faculty on campus and afar in Germany and Austria.
The German Studies major provides students with the opportunity to become proficient in the German language while also becoming knowledgeable about social, historical, and political factors that shape and define German-speaking cultures. With its interdisciplinary approach, the German Studies program creates connections among a number of disciplines which are cornerstones of the liberal arts tradition. The combination of these courses under a cohesive curriculum allows students to gain proficiency in the German language while also learning to think and reason across disciplinary boundaries.
Additionally, the current trend toward globalization means that students must become not only informed citizens and leaders within their own community and country but also in the world at large. By becoming knowledgeable in global political and social processes through German, students will learn to understand complex international relationships and gain an appreciation for different cultures. The German Studies major supports students in their developing roles as leaders in their communities and the world.
Create Your Own Pathway Today
Learn with our faculty
Dr. Alexandra Hill Associate Professor of German
"Learning German has permanently changed the way I think, what I believe, and how I interact with the world."
What our students and alumni say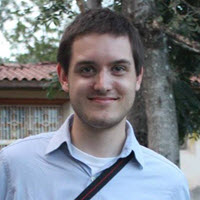 Karl G., Zancanella Award Winner (2014) - Class of 2014
German Studies and Spanish
"Thanks to my foreign language classes and my time abroad in foreign cultures with international friends, culture 'shock' is now less of a 'shock' and more of an expected part of the acclimation process and the anticipated difference in values across cultures."
Maria E. - Class of 2018
German Studies and Theater
"The German faculty helped me pursue my love and my interest of being exposed to German culture…They helped my apply for grants like the DAAD, and I got the DAAD grant and the exchange experience I was looking for."
Reach New Horizons