Spanish

Discover Your Way with a Spanish Degree
The Spanish program seeks to prepare students for living and working with individuals from Spanish-speaking countries either overseas or within the borders of the United States. Students start with courses which develop language proficiency in listening comprehension, speaking, writing, and reading. Upper division courses focus on pertinent cultural issues, literary analysis and history, and professional terminology.  Students can also opt to major with a concentration in Latin American Studies. A Spanish major can add  international and intercultural perspectives to any other major in the humanities or the professional schools. Our majors continue on in careers in education, social services, business, and medicine.
Create Your Own Pathway Today
Find out more...
Learn with our faculty
Lora Looney, Ph.D. Associate Professor of Spanish
"As the Director of the Spanish program, I enjoy project-based learning with my classrooms, working with undergraduates as research assistants, and advising students and alumni as they apply for graduate school."
Maria Echenique, Ph.D. Associate Professor of Spanish
"My aim is to introduce students to fresh perspectives so as to trigger their curiosity and to enhance their global understanding."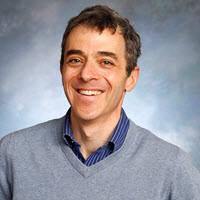 Matthew Warshawsky, Ph.D. Professor of Spanish
"I feel privileged to work with so many motivated and talented students here, not only helping them grow as Spanish speakers and individuals curious about other cultures besides their own, but also learning from them as well. I hope that by sharing my own passion for the Spanish-speaking world with students, they will become excited about the study of language for its own pleasure and beauty as well as for its ability to enrich their professional and personal lives."
What our students and alumni say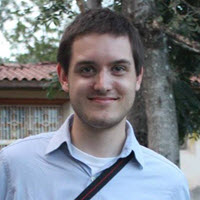 Karl G., Zancanella Award Winner (2014) - Class of 2014
German Studies and Spanish
"Thanks to my foreign language classes and my time abroad in foreign cultures with international friends, culture 'shock' is now less of a 'shock' and more of an expected part of the acclimation process and the anticipated difference in values across cultures."
Erin Faloon - Class of 2020
Spanish and Biology
"As a Biology and Spanish major at UP, I was given the opportunity in the fall of 2017 to do an internship at Hospital Inmaculada in Granada, Spain. Experiencing healthcare in a non-native language inspired me to improve my Spanish language skills and work with Spanish-speaking patients in the United States."
Melissa Aguilar - Class of 2016
Spanish and English
"Through my ILC classes and resources like the Spanish Conversation Group and my internship working in an immersion classroom at the International School, I was able to build my speaking confidence."
Spanish: A World of Possibilities