Graduate Programs
The Department of Communication & Media serves both seasoned communication professionals, who want to enhance their careers, and new college graduates, who need an edge in the current job market.
The master of arts in communication and master of science in management communication combine theory with real-world experience, so that students learn the fundamental dynamics of language, messages, and human communication. Students learn to critically analyze situations and options rather than relying on gut instinct when making communication decisions.
Graduates of the program have achieved interesting and demanding careers in professions ranging from technical writers to community activists, from university professors to speech writers, from communication managers to public relations specialists.
Small classes, individual attention, rigorous standards, and communication-savvy faculty members in the energetic city of Portland result in a quality and exciting graduate communication program.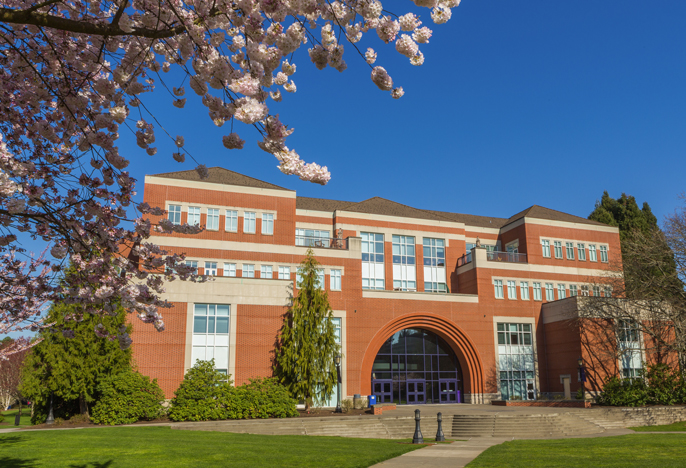 Master of Arts in Communication
The master of arts program prepares students broadly for professional advancement or for doctoral academic work. Areas of emphasis in the MA program include journalism, organizational communication, and rhetorical studies.
Master of Science in Communication
The master of science program is a specialized course of study in management communication offered in conjunction with the Dr. Robert B. Pamplin, Jr. School of Business. The MS program reflects the important role that communication plays in organizing and developing personnel in organizations. The program combines advanced academic and professional study in communication and business, which should be especially valuable to persons pursuing careers in personnel or human resources, or in organizational communication.