Internships
Elizabeth Jones 
College of Arts & Sciences, Academic Internship Coordinator 
Email Elizabeth Jones 
503.943.7035
Title IX Responsible Employee
What is an internship?
An internship is a form of supervised experiential learning that combines critical thinking and intentional reflection within a framework of liberal arts education. By completing internships, students are able to sharpen professional skills, develop career interests and employer contacts, assess strengths, and connect classroom theories to practical, real world settings. Internships offer employers the ability to evaluate and mentor upcoming talent.
Students in all majors in the College of Arts & Sciences complete internships. You have the opportunity to complete your internship for credit by working with a faculty member and completing academic assignments related to your internship.
CAS students complete internships at:
PR firms and advertising agencies

Theater companies

Language immersion schools

Local hospitals (OHSU, Providence, Legacy, Kaiser, etc.)

Physical therapy and occupational therapy clinics

Non-profits

Government agencies and law offices

Local political offices

Environmental organizations and conservation agencies
Internship FAQs
How many credits can I receive for my internship?
You must complete 40 hours in your internship per one (1) credit per semester. If you want to register for three (3) credits, you must complete 120 hours in your internship (around 8-9 hours per week for the semester).
| | | |
| --- | --- | --- |
| Credit Hours | Internship Site Hours                           | Faculty Instruction Hours |
| 1 | 40 internship site hrs (3 hrs/wk for 14 wks) + 5 faculty instruction hrs                                  | 5 |
| 2 | 80 internship site hrs (6 hrs/wk for 14 wks) + 10 faculty instruction hrs               | 10 |
| 3 | 120 internship site hrs (9 hrs/wk for 14 wks) + 15 faculty instruction hrs                                                 | 15 |
Do internship credits count toward my major?
Internship Courses (generally under the 497 course listing) count for upper division electives for your major. View the department's course listings to learn how many internship credits can be applied to the major.    
Can I receive credit for my paid internship?
Yes, you can receive both credit and payment for your internship.  
Can I turn my volunteer position into an internship for credit?
While it depends on work you are completing in your volunteer position and is ultimately up to the CAS faculty member to approve for credit, many students turn volunteer positions into an internship for credit experience, for example, volunteering at a local non-profit, shadowing a medical professional, etc.
Is there a place I can find available internships?
Yes, Handshake is the University's online job and internship board. We require all employers post their available positions on Handshake before we promote them to students.
What resources are available for me as I start an internship search?
You can schedule appointments with the Academic Internship Coordinator, Elizabeth Jones, to discuss a personalized internship search strategy. Appointments are also available with the Career Center, located in Orrico Hall on the lower level.      
CAS Internship Stories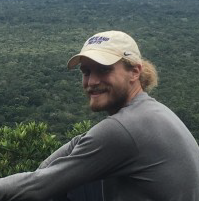 David Gloyd - Class of 2019
Intern for a non-profit in Columbia dedicated to serving communities affected by conflict and poverty
"Whatever endeavors that I could be passionate about, whatever I could find and be interested in (my family) would help me to pursue it, and not everybody gets that opportunity. I think that it is important for me to use that wealth — I would describe it as a wealth — to give back to populations that don't get to experience that."
Meghan Powers - Class of 2021
Publicity Intern for Sub Pop Records
"With this internship, I have learned what it is like to be in a creative professional environment."
Eli Waxman - Class of 2020
Research assistant for University of Portland Biology department
"There's something special about being in a "real life" lab scenario for the first time, especially as a student."
Kathleen Burks - Class of 2019
No Kid Hungry Youth Ambassador at North Clackamas School District
"Internships are important because they give you the opportunity to figure out what you like and help you find what you're truly passionate about."
Molly McSweyn - Class of 2018
Junior fellow and communication intern at The Democracy Collaborative in Washington, D.C.
"Internships allow for students to learn what different companies and organizations are like, what job descriptions and responsibilities mean, and what kind of people you want to work with."
Jessica Huerta - Class of 2018
Victim Advocate at the Washington County District Attorney's Office
"Internships are important for undergraduate students not only to have some type of experience to put on resumes, but also to get a feel for their future career."