UP Diffraction Center
Housed in Swindells Hall, the Diffraction Center utilizes an Oxford Diffraction Gemini single-crystal X-ray diffractometer. It is fitted with both molybdenum (λ = 0.71073Å) and copper (λ = 1.5416Å) sources, and a charge-coupled detector (CCD) sensitive to 60 microns pixel size. Additionally, specimens can be examined from 100K to ambient temperatures with an integrated Cryojet apparatus.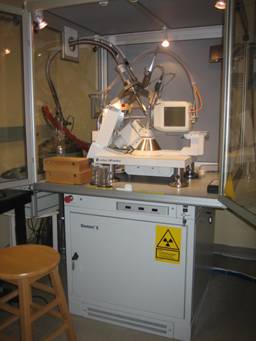 The diffractometer showing the goniostat, detector and sources.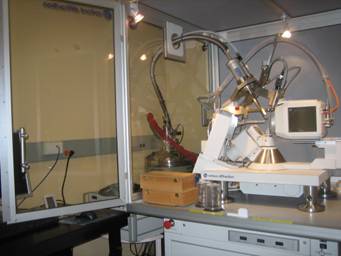 Low temperature setup showing transfer line from storage dewar and nozzle.
Closeup of the goniometer, source collimators, cryojet, and charge-coupled detector.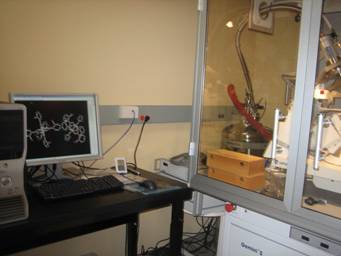 Control computer is nearby.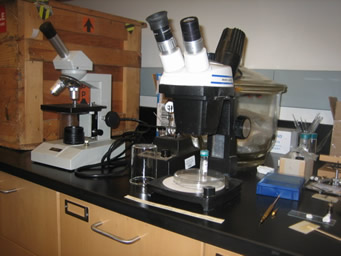 Crystals triaged by polarizing microscopy.