2022 Readings and Lectures Series
For ADA accommodations or any questions, please contact the English Department at 503.943.7849.
Spring 2022
Yaa Gyasi, UP Schoenfeldt Distinguished Writer
Wed. Mar. 9, 7pm - BC Auditorium.
+ Q&A Session in Franz 214, 3-4pm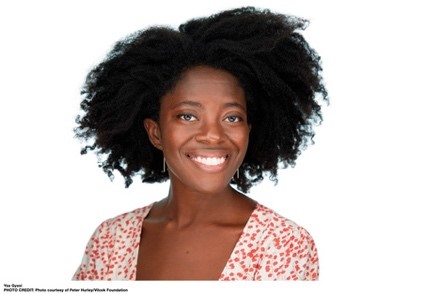 Yaa Gyasi is a recipient of the National Book Foundation's 2016 "5 Under 35" Award who lives in New York City. Gyasi [pr. JESS-ee] was born in Ghana and raised in Huntsville, Alabama. She holds a BA in English from Stanford University and an MFA from the Iowa Writers' Workshop, where she held a Dean's Graduate Research Fellowship. Gyasi is the author of the highly acclaimed debut novel Homegoing, which follows the lives of a slavery-split family from Ghana across 300 years of history on two continents.  Her bestselling second novel, Transcendent Kingdom, was chosen as our campus's 2022 ReadUP selection.  It tells the story of Gifty, a neuroscience Ph.D. candidate at Stanford who grew up in the American South in a family of Ghanaian immigrants struggling through tensions of science and faith, family and kinship, depression and grief.  See the Clark Library's study guide for resources.
Register for live or online lecture
Kimberly Takahata
Sat. Mar. 19, 1:45pm - Bauccio Commons
Dr. Kimberly Takahata is an assistant professor in the English Department at Villanova University, where her research and teaching focuses on literature of the long eighteenth century Atlantic World, working at the intersection of early American literature and Indigenous Studies. She is a co-editor of Digital Grainger, a digital teaching edition of James Grainger's 1764 georgic "The Sugar-Cane." Her work has been published in archipelagos: a journal of Caribbean digital praxis, Studies in Eighteenth-Century Culture, and Common-Place, and she has received fellowships from the John Carter Brown Library and American Antiquarian Society. She currently serves as the editor in Indigenous Studies for Insurrect!, an online publication devoted to anticolonial frameworks and critiques of racial capitalism in Early American Studies. At this year's Northwest Undergraduate Conference on Literature (NUCL), she will deliver a keynote lecture titled "Indigeneity and Indigenous Life in Colonial Virginia."
Hilary Holladay
Thurs. Mar. 31, 7:30pm - UP Bookstore.*
*Has been postponed to the Fall Semester, 2022.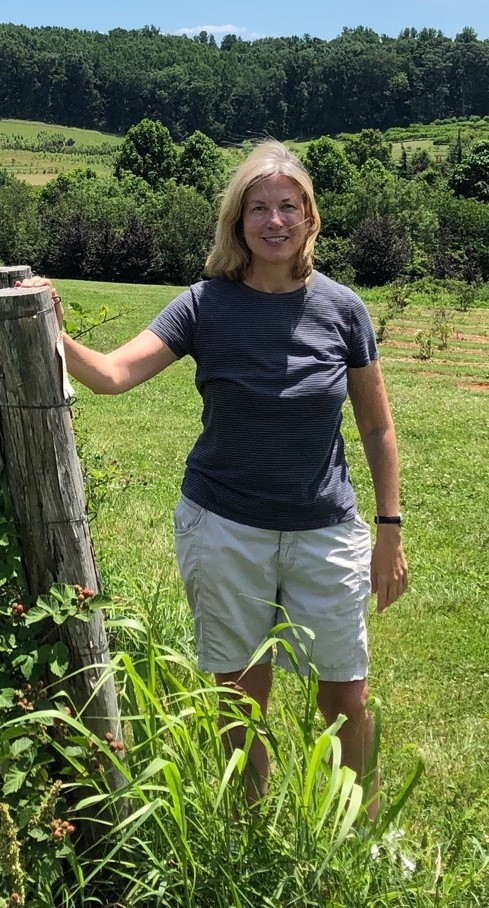 Hilary Holladay's sixth and most recent book is The Power of Adrienne Rich: A Biography, published by Nan A. Talese/Doubleday. The first biography of the internationally prominent poet and lesbian-feminist icon, The Power of Adrienne Rich was named to The New York Times' "Top Books of 2020." Holladay is a graduate of the University of Virginia with an M.A. from the College of William & Mary and a Ph.D. in English from the University of North Carolina at Chapel Hill. Her other books include Herbert Huncke: The Times Square Hustler Who Inspired Jack Kerouac and the Beat Generation and Wild Blessings: The Poetry of Lucille Clifton. Also a novelist, poet, and journalist, she lives in Orange County, Virginia.  hilary-holladay.com
Karen Eifler
Wed. April 6, 7:30pm - UP Bookstore. 
Karen Eifler directs the Garaventa Center for Catholic Intellectual Life & American Culture at the University of Portland, where she is also Professor of Education. After many years as an 8th grade math teacher and then teacher of teachers at UP, most of her professional energies and writing these days go into faculty formation and issues related to Catholic identity and mission. As a writer, she is most interested in finding and illuminating the grace of small moments that are always there, but a beholder wanting. Karen has published numerous research articles and essays, including "Theology Can Learn a Lot from Schitt's Creek", a collection called A Month of Mondays, and the forthcoming Near Occasions of Hope: Glimpses of A Church That Can Be.  She co-edited, with Tom Landy, the multiple award-winning Becoming Beholders: Cultivating a Sacramental Imagination in College Classrooms, featuring pedagogical insights from 22 Collegium alums. With slightly quaking knees, she is the Executive Director-Elect of Collegium, beginning that part of her journey on July 1, 2022
Cooper Lee Bombardier
Cooper Lee Bombardier's Feb 24 appearance has been rescheduled to the fall 2022 semester

Cooper Lee Bombardier is a queer, trans American writer and visual artist living in Canada. He is the author of the memoir-in-essays Pass With Care, a finalist for the 2021 Firecracker Award in Nonfiction. His writing appears in The Kenyon Review, The Malahat Review, Ninth Letter, CutBank, Nailed Magazine, Longreads, Narratively, BOMB, and The Rumpus; and in 19 anthologies, including the Lambda Literary Award-winning anthology, The Remedy–Essays on Queer Health Issues, and the anthology Meanwhile, Elsewhere: Speculative Fiction From Transgender Writers, which won a 2018 American Library Association Stonewall Book Award. He teaches in the MFA in Creative Nonfiction program at University of King's College and in women, gender, and sexuality studies at Saint Mary's University.
For ADA accommodations or any questions, please contact the English Department at 503.943.7849.