Pre-Health Resources
What does it mean to be "Pre-Health" at UP?
Being a Pre-Health student means that in addition to your major requirements, you are also completing the pre-requisite coursework and extracurricular work to apply to a professional health program such as medical school or dental school after your time at UP. There is no such thing as a pre-health major or a pre-med major so the good news is you can major in anything you want! Professional health programs admit students from a variety of majors every year with no preference shown to any particular area.

Here at UP, we have two Pre-Health advisors who can help you determine how to fit in the extra pre-requisite coursework for any professional health program with your major choice. We can also help you figure out what kinds of extracurricular activities you should be doing while you are a student to help you with that professional school application later on.

Below, we have pre-requisite worksheets for each of the health professions for which we advise (PDF). Please note that these worksheets list the general pre-requisite courses for each area. Students should always double check the specific pre-requisites for the programs they are applying to in order to ensure all of their coursework is completed prior to application. 
!Video en español, tambien!
For more questions, please contact healthprofessions@up.edu. 
Pre-Requisite Worksheets
We can also help advise you if you are interested in chiropractic medicine; the pre-requisites are similar to medicine with a few differences.  If you have any questions you can always email us!
Alumni Spotlight
Christopher Elkhal
At the beginning of his UP experience, Christopher Elkhal prioritized and focused on his academics as he sought to solidify his college foundation with a strong GPA and strong classroom relationships. This prioritization and focus enabled his future courses to flow with ease, and as Chris puts it, "the majority of the college battle was fought at the beginning of his journey". Alongside his rigorous schedule and completion of all prerequisites for dental school by the end of his junior year, extracurricular activities in and out of UP's campus were filling his time. He volunteered in health services when working in Adventist Medical Center within various positions. When sparing an hour or two, he strived to be present and active within dental offices, shadowing and observing multiple dentists and specialists. Chris says that his "greatest experience, most rewarding and invaluable of all, was by far the research I was honored to conduct. I worked with Dr. Buck Taylor of the chemistry department on his research using computational chemistry. Although the information and material were new to me my sophomore year, with his guidance, I learned the study participating in conducting three semesters and one summer of research". Chris is in his first year of Dental School up at OHSU and we wish him all the best.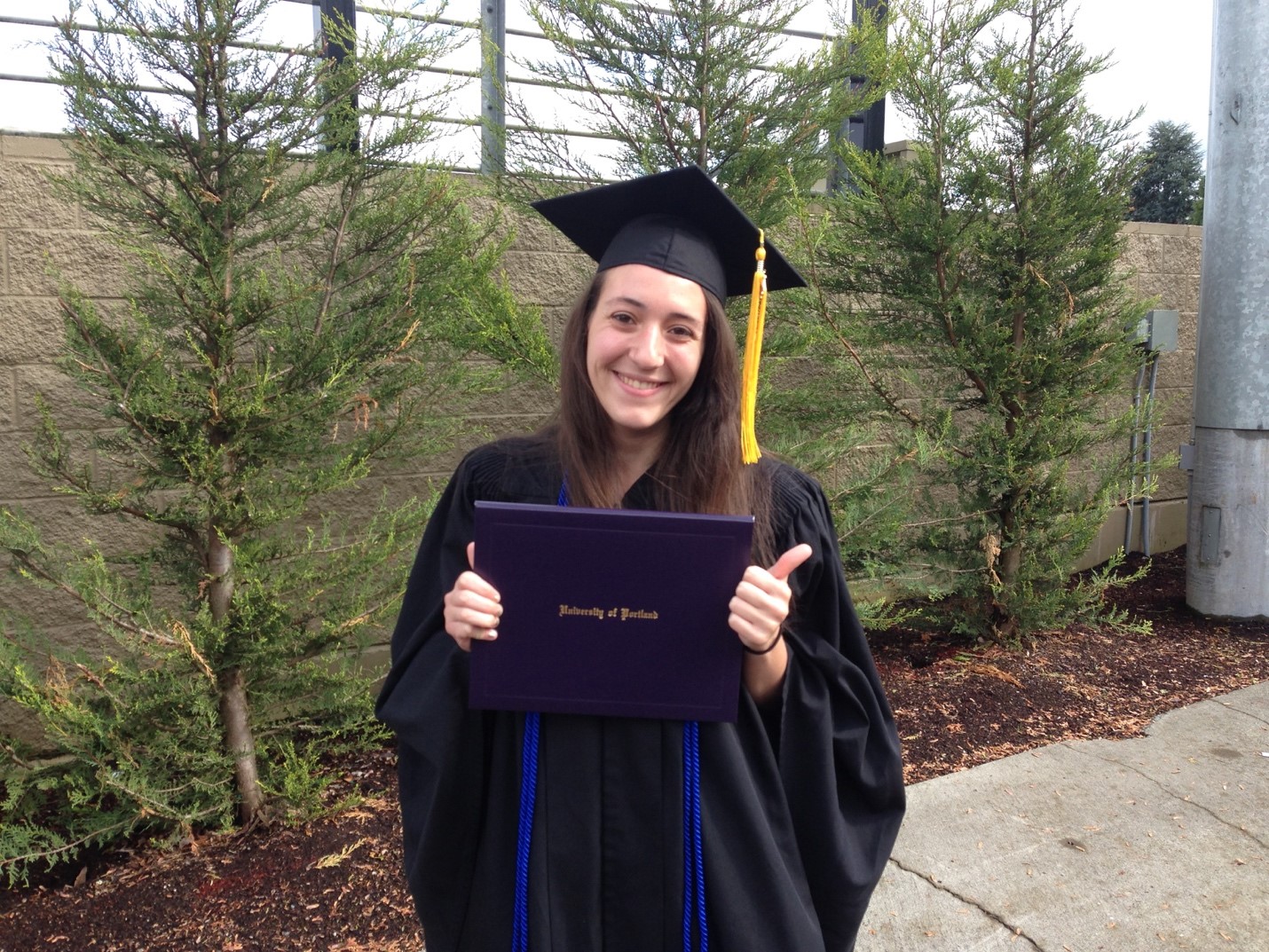 Megan McKittrick
While Megan McKittrick was a senior at UP, she became involved in healthcare research with one of her psychology professors, and continued to be involved with this project after graduation. She had also started volunteering in the ADHD clinical research lab at OHSU while she was a UP student, and thus continued to volunteer there after graduation while she decided whether she wanted to apply to medical school vs veterinary school. In this time period, she applied for some clinical experience jobs and was offered a position as a clinical research associate for the pediatric oncology team at Doernbecher Children's Hospital. Working with the team in a clinical setting helped her realize that she "truly wanted to go to medical school and become a physician". She submitted her applications in 2015 and was accepted to OHSU that year, where she went on to receive her MD in March 2020.  Megan matched with her first-choice residency program, UCLA, where she started her pediatrics residency in June. Since June, she's already rotated through the newborn nursery, general inpatient ward and night wards, inpatient cardiology, inpatient nephrology, and is currently on inpatient/outpatient neurology. She says, "It's been an incredible experience so far and I can definitely say I learn at least one new thing (usually closer to about 50 new things) every single day." Despite this extremely busy schedule, Megan has continued to generously give back to our Pre-Health community. 
Megan, we want to thank you and congratulate you on all your successes… you're going to be an amazing pediatrician!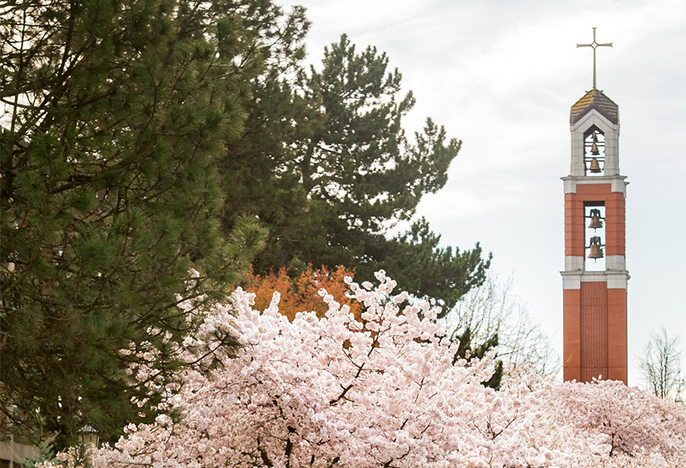 Past Alumni Spotlights
Interested in reading more about our alumni and their respective paths in a variety of health fields?
Pre-Health Newsletter (Spring 2020)
The Pre-Health Newsletter is distributed biweekly by our pre-health advisors and contains lots of opportunities for our students to get involved on and off-campus.