Pre-Health Resources
What does it mean to be "Pre-Health" at UP?
Being a Pre-Health student means that in addition to your major requirements, you are also completing the pre-requisite coursework and extracurricular work to apply to a professional health program such as medical school or dental school after your time at UP. There is no such thing as a pre-health major or a pre-med major so the good news is you can major in anything you want! Professional health programs admit students from a variety of majors every year with no preference shown to any particular area.

Here at UP, we have two Pre-Health advisors who can help you determine how to fit in the extra pre-requisite coursework for any professional health program with your major choice. We can also help you figure out what kinds of extracurricular activities you should be doing while you are a student to help you with that professional school application later on.

Below, we have pre-requisite worksheets for each of the health professions for which we advise (PDF). Please note that these worksheets list the general pre-requisite courses for each area. Students should always double check the specific pre-requisites for the programs they are applying to in order to ensure all of their coursework is completed prior to application. 
For prospective and first-year Pre-Health students, check out our Pre-Health Basics with a list of frequently asked questions. 
!Video en español, tambien!
For more questions, please contact healthprofessions@up.edu. 
Pre-Requisite Worksheets
We can also help advise you if you are interested in chiropractic medicine; the pre-requisites are similar to medicine with a few differences.  If you have any questions you can always email us!
Alumni Spotlight
Paul Fitzpatrick
Paul Fitzpatrick took 6 years off after UP, before he started at Pacific Northwest University of Health Sciences just a few weeks ago. He used this time to do clinical research, after finding out that laboratory research was not for him.  He was able to participate in over 50 different clinical trials and get several publications from his research; he found fulfillment in these clinical trials as he got to work directly with patients. During this time he also worked as a scribe in the ED at NW Acute Care Specialists. After 2 years, he took a full-time position in research and transitioned to working one shift per weekend in the ED.  He believes that scribing is the best job you can do to prepare yourself for medical school, PA school, or other higher medical education because "you get to see actual patients and learn how to think/write like a provider without actually being one yet".  He was fascinated by the presentations within the ED, being able to see many of the diseases, conditions, and procedures he later learned about in med school. Now he stands far beyond his classmates in this regard. Go forth and conquer, Paul!
Rainey Stoner
Rainey Stoner came to UP as a business major but graduated as a Pre-PT Biology major. During Rainey's sophomore year, she was an intern at the Oregon Museum of Science and Industry in the early childhood development department, where she assisted in teaching the Oregon Homeschool Science Club. Finding a passion for science and early childhood development, Rainey officially switched to Biology at the end of her sophomore year. In the summer of 2018, she job shadowed at a Rehabilitation Center in her hometown, Havre, MT which openeed her eyes to the vast field of Physical Therapy. Eager to learn more about PT during junior year, she interned at Innovative Services NW, a pediatric clinic serving children with disabilities or other challenges. Over the summer of 2019, she then started working as a float physical therapy aide for Proactive Physical Therapy Specialists. Rainey stresses that, "working allows me to get hands-on experience, along with learning the business side to PT".  In the fall of 2019, she applied to physical therapy schools and was accepted to several schools but ultimately chose George Fox where she is currently a second year PT student.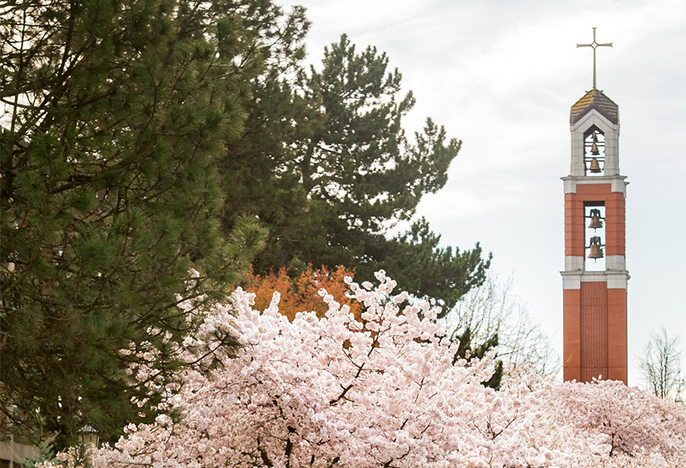 Past Alumni Spotlights
Interested in reading more about our alumni and their respective paths in a variety of health fields?
Pre-Health Newsletter (Spring 2021)
The Pre-Health Newsletter is distributed biweekly by our pre-health advisors and contains lots of opportunities for our students to get involved on and off-campus.