Pre-Health Resources
What does it mean to be "Pre-Health" at UP?
Being a pre-health student means that in addition to your major requirements, you are also completing the pre-requisite coursework and extracurricular work to apply to a professional health program such as medical school or dental school after your time at UP. There is no such thing as a pre-health major or a pre-med major so the good news is you can major in anything you want! Professional health programs admit students from a variety of majors every year with no preference shown to any particular area.

Here at UP, we have two Pre-Health advisors that can help you determine how to fit in the extra pre-requisite coursework for any professional health program with your major choice. We can also help you figure out what kinds of extracurricular activities you should be doing while you are a student to help you with that professional school application later on.

Below, we have Pre-Requisite Worksheets for each of the health professions for which we advise (PDF). Please note that these worksheets list the general pre-requisite courses for each area. Students should always double check the specific pre-requisites for the programs they are applying to in order to ensure all of their coursework is completed prior to application. 
!Video en espanol, tambien!
Pre-Requisite Worksheets
We can also help advise you if you are interested in Chiropractic Medicine; the pre-requisites are similar to medicine with a few differences.  If you have any questions you can always email us!


---
2020 Health Professions Fair
The 3rd Annual Health Professions Fair, hosted by the UP Pre-Health Advisors, will be on Monday, April 20, 2020, from 6pm-8pm in the Bauccio Commons.
Please see the linked flyer for 2019 professional attendees.
Alumni Spotlight
Rose Chuong
Rose Chuong would not give up on her dreams of becoming a physician.  She ended up applying a total of three times but is now a medical student up at OHSU and on her way to doing great things as a physician! The first time Rose applied was in college between third and fourth year but reflects that, "I didn't have much clinical experience, which was the main feedback I received". Between graduating at UP in '13 and starting medical school, Rose scribed with NACS (Northwest Acute Care Specialists) in various settings (mainly ED, some ICU and urgent care).
Cassandra Kasten-Arias
Cassandra Kasten-Arias graduated from UP in 2017, and later worked as a scribe for an OBGYN at The Oregon Clinic, and volunteered as a Spanish medical interpreter at Southwest Community Health Center in Hillsboro (SWCHC), a free clinic that provided medical care to patients who were uninsured or underinsured. Both experiences confirmed her interest in becoming a physician and future patient advocate. Cassandra applied to medical school during this gap year in 2017 and is now a second-year medical student at OHSU and continues to volunteer in her community through the Latino Medical Student Association and in her role as Diversity & Inclusion representative for her medical school class.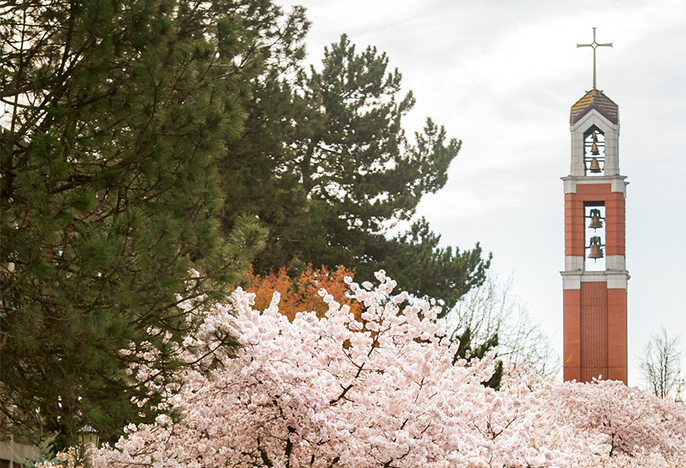 Past Alumni Spotlights
Interested in reading more about our alumni and their respective paths in a variety of health fields?
Pre-Health Newsletter (Fall 2019)
The Pre-Health Newsletter is distributed biweekly by our Pre-Health Advisors and contains lots of opportunities for our students to get involved on and off-campus.