Pre-Health Resources
What does it mean to be "Pre-Health" at UP?
Being a pre-health student means that in addition to your major requirements, you are also completing the pre-requisite coursework and extracurricular work to apply to a professional health program such as medical school or dental school after your time at UP. There is no such thing as a pre-health major or a pre-med major so the good news is you can major in anything you want! Professional health programs admit students from a variety of majors every year with no preference shown to any particular area.

Here at UP, we have two pre-health advisors that can help you determine how to fit in the extra pre-requisite coursework for any professional health program with your major choice. We can also help you figure out what kinds of extracurricular activities you should be doing while you are a student to help you with that professional school application later on.

Below, we have pre-requisite worksheets for each of the health professions for which we advise (PDF). Please note that these worksheets list the general pre-requisite courses for each area. Students should always double check the specific pre-requisites for the programs they are applying to in order to ensure all of their coursework is completed prior to application. 
!Video en español, tambien!
Pre-Requisite Worksheets
We can also help advise you if you are interested in chiropractic medicine; the pre-requisites are similar to medicine with a few differences.  If you have any questions you can always email us!


---
2020 Health Professions Fair
The 3rd Annual Health Professions Fair, hosted by the UP Pre-Health Advisors, will be on Monday, April 20, 2020, from 6 p.m.-8 p.m. in the Bauccio Commons.
Please see the linked flyer for 2019 professional attendees.
Alumni Spotlight
Jessica Osborn
Jessica Osborn took a bit of an untraditional and winding path to medicine. She started medical school 4 years after she finished her undergraduate education (UP class of '16) and is thankful she took the time to be sure medicine was the right career path. Her interest in a career in science began in a virology lab at Oregon Health and Science University (OHSU) where she worked during the summers while she was in high school; work that she continued throughout college. As a result, early on in college, she thought that she would pursue a PhD due to her interest and experience in research. However, after taking physiology at UP, she became increasingly interested in medicine and thought that she may want to pursue an MD/PhD to combine her interest in medicine and research. Volunteering in a hospital during her senior year of college further confirmed this interest in medicine. Following graduation, she took a job at Weill Cornell Medicine in New York City in a virology lab working for a principal investigator who had an MD/PhD, hoping that this experience would confirm her pursuit of an MD/PhD.
Dru Martinez
Dru Martinez is a '18 UP alumni who was involved in numerous activities while at UP. Some of these highlights include work with the cadaver dissection class, his role as an officer in the biology club, and work as both a TA for O-Chem and as an Orientation Assistant. After graduating from UP, Dru didn't go straight into medical school as he believed "he was not ready for several reasons. It's a time-consuming, effortful application process to add to a college workload. I didn't have shadowing or clinical experience, nor much volunteering, and importantly, I had a dream of working as a first responder at some point in my life." This led him home after college, where he studied for the MCAT for about a month and a half, took the test and then started EMT training a few days later. While training he started to volunteer at a hospital and shadowed a doctor. He then finished training, applied for EMT jobs, and then eventually worked on the ambulances for 5 months before starting medical school at THE Ohio St. We wish him all the best!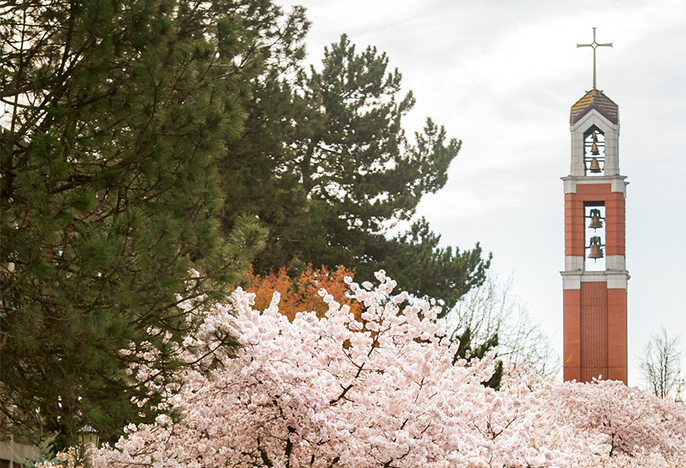 Past Alumni Spotlights
Interested in reading more about our alumni and their respective paths in a variety of health fields?
Pre-Health Newsletter (Fall 2019)
The Pre-Health Newsletter is distributed biweekly by our pre-health advisors and contains lots of opportunities for our students to get involved on and off-campus.