Physics Alumni Profiles
Anna Wetterer-Nelson '15 BS in Physics, '16 MA in Teaching
High School Teacher
When I was in third grade, I wrote an essay stating that I wanted to become a physicist. Through UPs stellar physics program, I was able to fulfill my dream of studying physics and conducting research. The physics department faculty provided opportunities inside and outside of class to learn and grow as a scientist and public intellectual, such as undergraduate research, seminars, advanced laboratories, and field trips. Through working as a physics lab teaching assistant as an undergraduate and completing my honors senior thesis in physics education research, I found my passion for education. I am currently in my third year teaching high school in the Cherry Creek School District in Colorado. I have taught senior physics, chemistry, AP computer science, data structures and algorithms, and IOS app design. Throughout my time at UP, the physics department continuously fed my curiosity and pushed me to always keep learning. As a teacher, I hope to share my passion and love for investigating the universe with my students.
 Peter Schwarz '17 BS in Physics, '18 MS in Applied Physics (Optics Track) University of Oregon

Application Engineer, Block Engineering, Massachusetts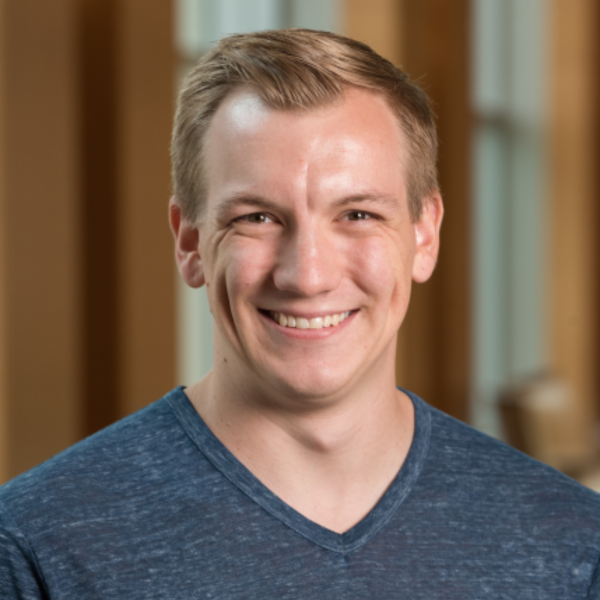 I entered my undergraduate career without really knowing why I wanted to study physics. It was always such an interesting topic, but so is everything in science and engineering. So why physics? I discovered that studying physics opens up a vast amount of options for fields of study and professional opportunities. Because of the small student-faculty ratio at UP, I was able to start research in quantum optics with Dr. Schlosshauer my freshman year. I can honestly say that I had no idea what I was doing, only that I was able to begin to explore my options. I divided my college summers between working at for a research company, applying what I know of physics to run mechanical analysis on equipment, and doing research on campus in the quantum laboratory. After two and a half years working in quantum optics, I was ready to see what else I could do with physics. I started taking classes outside of the regular physics curriculum including courses in organic chemistry, biology, anatomy, and biomechanics."
"Following graduation from UP, I enrolled in the University of Oregon's Master's Industrial Internship Program. It is a unique program focused on helping science students gain specialized expertise and get connected with companies in their respective fields. Through the Master's program, I currently work as an applied physicist in optics in a neuroscience lab at Stowers Institute for Medical Research in Kansas City, Missouri. When I first started in the physics program at UP, I thought that the only options for a physics major was to work in "physics". If it wasn't for the many discussions I had with the members of the Physics Department, I would not be where I am now using what I know of physics and optics to study the brain. I am about to start a PhD in biological neuroscience studying sensory systems.
Tangereen Velveteen Bailey Claringbold (they/them/their pronouns
'16 BS in Physics, University of Portland, '18 MS in Physics, William and Mary

PhD student at William and Mary
I was the first person in my family to go to college and all of my expectations were based on the movie Real Science. So, while it was pretty easy for the physics department to exceed my pre-conceived expectations, they went so far beyond. My first year on campus was the same Dr. Schlosshauer joined the department and the first class I took was the first course he taught at UP. The department has been an important part of me from the very first day. Between helping to build Dr. Schlosshauer's quantum optics laboratory, working as a teaching assistant in introductory labs, hanging out in Buckley Hall, and leaving puns and doodles on various professor's doors, I've carried the ideals and sense of community from the department everywhere I've gone and hold every other department to that standard - they all fall short, of course.
 Because of the support and encouragement from the members of the faculty, I've gone on to do research at CERN and am currently a PhD student at William & Mary, planning to graduate in 2021. My goal is to become a professor like the ones who mentored me during my time at UP. In my adventures beyond UP, I've researched quantum gravity, dark matter models, and quantum chromodynamics; I've traveled to Switzerland, France, Germany, Chicago, D.C., and New York City; and I've met and worked with brilliant and wonderful people from all over the world. 
 I've always loved math and physics and UP gave me the room to eat up every math and physics course in sight, and still have room to grow as a researcher, an aspiring educator, and person. I try to bring a little bit of the spirit and warmth of the physics department with me to each class I take or teach, each project I work on, and every day of my life.
Samuel Cowdery '19
Master of Science Student, ESTEEM Program, University of Notre Dame
I didn't love math as a kid. I failed calculus in high-school and took statistics my senior year to fulfill my mathematics requirement. I planned to never take a derivative again for as long as I lived, but at the end of my first year at UP, I found I was curious about too many questions to ever be satisfied pursuing just one, so I switched my major to physics.
Although it was challenging and unintuitive, I found the study of physics to be beautiful. Seeing the world through the lens of physics allowed me to view all things from their base principles, and my opportunity to be involved in a year-long research project taught me to patiently accept the non-linear nature of scientific progress.
Studying physics at UP has revealed to me that a good education prepares you for the world, but the best education cultivates a restless curiosity for truth that outpaces any level of static preparedness. My professors have been gracious and enthusiastically supportive of all my endeavors through my four years at UP, even when I decided to not pursue physics in graduate school.
Following graduation from UP, I decided to continue my education in the University of Notre Dame's ESTEEM Master's program. This is a unique industry-focused graduate school program that combines research and technology with entrepreneurship and innovation. I look forward to seeing how my academic preparation and experiences at UP have prepared me for this next adventure. I am thankful for all the good memories, hard lessons, and friendships that UP has brought into my life and I look forward to seeing where they lead me.
Meagan Koeroghlian '18 BS in Physics, '19 MS in Applied Physics (Optics track), University of Oregon

Onto Innovation, Bend, Oregon
 
I've never been the strongest student at math or physics, but I've always felt passionate about becoming better. I like to solve problems and work with others to find solutions. I like to build things and take things apart. I like to test devices and make up my own experiments. I like to ask a lot of questions. I decided to study physics because it provides a fundamental understanding of the world.
When I graduated from UP, I decided to pursue a professional master's program in applied physics to gain more specialized expertise and to help set me apart from the crowd of college graduates looking for work. I entered the 15-month Master's Industrial Internship program at the University of Oregon where I studied optical materials and devices. The program included advanced physics courses, intensive labs and research projects, and a professional development class that I desperately needed. The program allowed me to jump into industry with an internship as an operations engineer at an electron microscope company called Thermo Fisher Scientific. My work entailed troubleshooting manufacturing issues, design of experiments to understand and improve operations, and data collection and analysis. I learned a lot at my internship and I'm looking forward to continuing my journey in science and learning as much as I can along the way.