Maximizing Your Study Abroad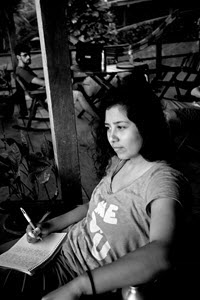 No matter if you are planning a summer, semester, or year of study abroad or a shorter immersion trip, our Maximizing Study Abroad course will help you to connect more with locals and navigate through the phases of cultural adjustment.
FRN/GRM/SPN/CHN 181: Maximizing Study Abroad (1 credit)
Based on the book of the same title, this course is run like a weekly workshop and is intended to help you as you plan by exploring common aspects of cross-cultural and intercultural experiences. Much in your target culture is unknown to you, so we will explore the unknowns. You do know much about yourself, and we'll explore that in relation to how you will adapt to a new culture. A sampling of topics addressed include: common stress factors, the U-curve of cultural adjustment, stereotypes and generalizations, making cultural inferences, core cultural values, intercultural sensitivity, and language learner strategies. Participants end the course by writing up an individualized plan for their upcoming sojourn abroad. The course also counts toward the Sojourner Scholars certificate. For more information about this course, contact Jeffrey White.
Note: Students take this course before they study abroad. Also, we teach this one in English since it is open to all students planning to study abroad.