2018-19 Reading & Lectures Series
Fall Semester
Paul Collins, nonfiction writer - Monday, 10/8/18, 7:30 p.m., UP Bookstore
Paul Collins is a writer specializing in history, memoir, and unusual antiquarian literature. His ten books have been translated into dozen languages, and include Not Even Wrong: A Father's Journey Into the Lost History of Autism (Bloomsbury, 2004), and Blood & Ivy: The 1849 Murder That Scandalized Harvard (W.W. Norton, 2018).  He is the recipient of a Guggenheim Fellowship in Nonfiction, and the founding editor of the Collins Library imprint of McSweeney's Books. Collins lives in Portland, Oregon, where he is Professor and Chair of English at Portland State University.
Omar El Akkad, novelist (Schoenfeldt Distinguished Writers Series) - Thursday, 11/1/18, 7 p.m., Buckley Center Auditorium
Omar El Akkad is an award-winning journalist and author of the critically acclaimed debut, American War, a post-apocalyptic novel set during the second American Civil War in the year 2074.  Born in Cairo, Egypt, he grew up in Doha, Qatar before moving to Canada with his family. An award-winning journalist and author, El Akkad has traveled around the world to cover many of the most important news stories of the last decade. His reporting includes dispatches from the NATO-led war in Afghanistan, the military trials in Guantanamo Bay, the Arab Spring revolution in Egypt, and the Black Lives Matter movement in Ferguson, Missouri. El Akkad's novel American War is a darkly prescient tale of a country and world torn apart by war, conflicts about fossil fuels, environmental catastrophes, and a devastating plague. The novel's young heroine, Sarat Chestnut, is only six at the start of the Second American Civil War in 2074, but she endures a lifetime of turmoil and is profoundly shaped by the conflicts of her time. El Akkad's talks have drawn on his breadth of experience as a journalist at home and abroad to give his audience rare insights into the most important topics of our time, from terrorism to populist movements to racial tensions in America.  El Akkad is a recipient of Canada's National Newspaper Award for investigative reporting and the Goff Penny Memorial Prize for Young Canadian Journalists, as well as three National Magazine Award honorable mentions. He lives in Portland, Oregon.
Matthew Minicucci, poet - Wednesday, 11/14/18, 7:30 p.m., UP Bookstore
Matthew Minicucci is the author of two collections of poetry: Small Gods, finalist for the 2016 Green Rose Prize from New Issues Press, and Translation (Kent State University Press, 2015), chosen by Jane Hirshfield for the 2014 Wick Poetry Prize. His poetry and essays have appeared in or are forthcoming from numerous journals including the Alaska Quarterly Review, The Believer, the Gettysburg Review, Oregon Humanities, The Southern Review, and the Virginia Quarterly Review. He is the recipient of numerous fellowships and awards, including the 2018 C. Hamilton Bailey Oregon Literary Fellowship and the Stanley P. Young Fellowship in Poetry from the Bread Loaf Writers' Conference. Last summer, he served as Artist-in-Residence at the John Day Fossil Beds National Monument.
Spring Semester
Elena Passarello, nonfiction writer - Wednesday, 1/30/19, 7:30pm, UP Bookstore.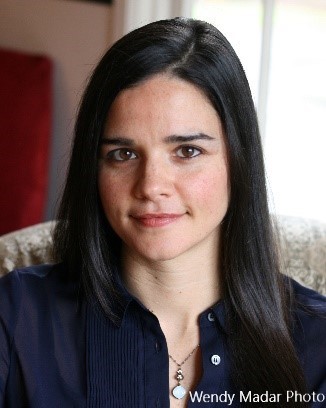 Elena Passarello is an actor, essayist, and recipient of a 2015 Whiting Award. Her work has appeared in The New York Times, Paris Review, and The Best American Science and Nature Writing 2018, and has been translated into German, Italian, French, and Mandarin. She is the author of the essay collections Let Me Clear My Throat and Animals Strike Curious Poses, the latter of which won the 2018 Oregon Book Award in Creative Nonfiction and made the Best Books of 2017 lists in The New York Times, Guardian, and Publisher's Weekly. Passarello teaches at Oregon State University.
Colum McCann, fiction writer (Schoenfeldt Distinguished Writers Series) - Wednesday, 2/20/19, 7 p.m., Buckley Center Auditorium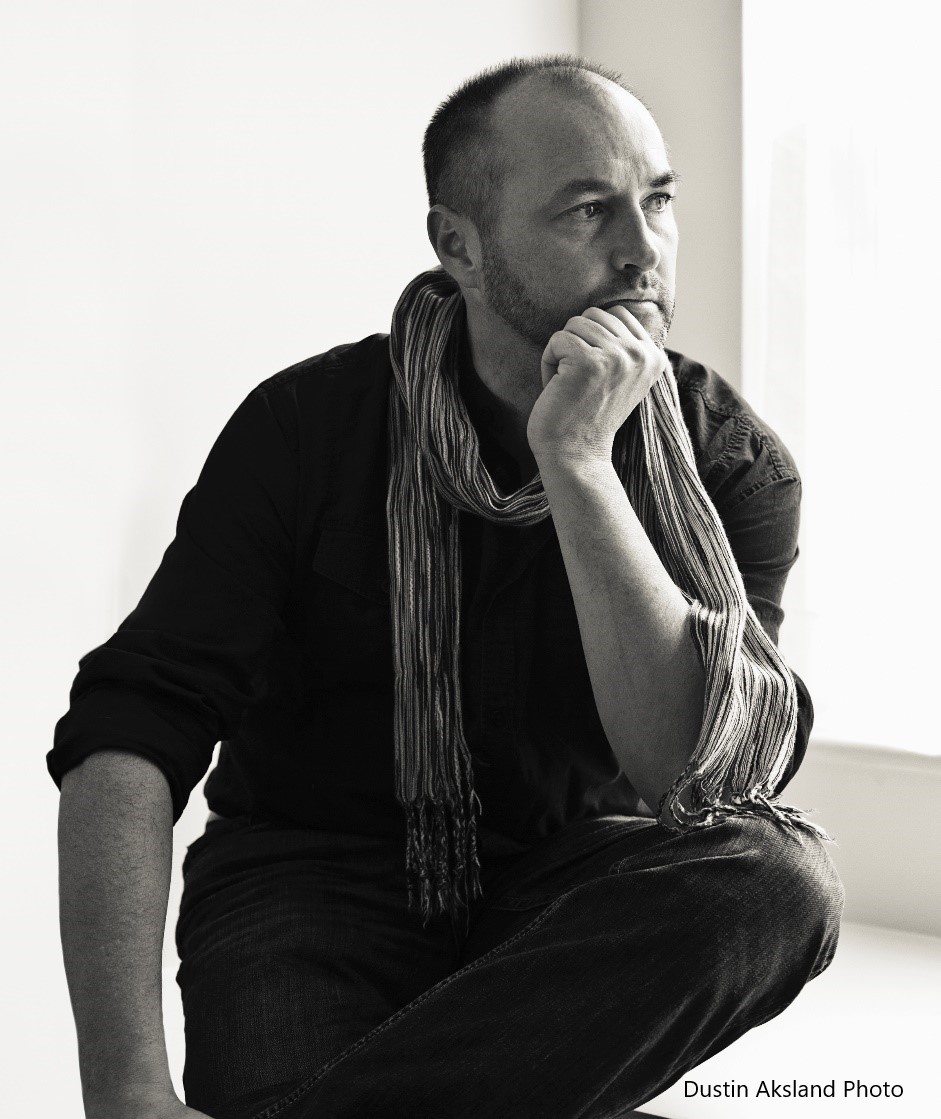 In his poetic realist fiction, Irish-born Colum McCann moves seamlessly from the Troubles in Ireland to the Romani camps of Eastern Europe to the dizzying heights of the World Trade Center. His 2009 novel Let the Great World Spin was a bestseller on four continents, and was recognized with major awards from eight nations, including the National Book Award.  Set on a single day in 1974 when Philippe Petit walked between the World Trade Center Towers on a tightrope, the novel draws lines or radical empathy between a dozen characters from diverse corners of the city. McCann's works include his sixth novel TransAtlantic (2013), the short stories in Thirteen Ways of Looking (2016), and essays in Letters to a Young Writer (2017).  His writing has been published in The New Yorker, Esquire, The Paris Review, Granta, The Atlantic, GQ, Tin House, The New York Times, The Irish Times, and The Guardian. In addition to the National Book Award, McCann has won a Pushcart Prize, a Rooney Prize, a Guggenheim Fellowship, and election to the American Academy of Arts and Letters. McCann, who holds dual Irish-American citizenship, has traveled extensively around the world. In 1986, he rode a bicycle 8,000 miles across the US and Mexico, and he has twice walked across Ireland. He currently lives in New York City, where he teaches creative writing at Hunter College.  Let the Great World Spin is the 2018-19 ReadUP selection.
Laura Read, poet - Tuesday, 3/26/19, 7:30 p.m., UP Bookstore
Laura Read's chapbook The Chewbacca on Hollywood Boulevard Reminds Me of You won the Floating Bridge Chapbook Award in 2010, and her first full-length collection, Instructions for My Mother's Funeral, was chosen as the winner of the AWP/Donald Hall Prize for Poetry by Dorianne Laux in 2011 and published in 2012 by the University of Pittsburgh Press. Her second collection, Dresses from the Old Country, will be published by BOA in October of 2018. Her individual poems have received awards from The Florida Review, Dogwood, and Crab Creek Review and have been published in many different journals, including most recently, Radar, Beloit Poetry Journal, Blood Orange Review, and The New York Times Magazine. She teaches English Composition, Literature, and Creative Writing at Spokane Falls Community College and helps advise SFCC's creative arts magazine The Wire Harp. She is also the new Poetry Editor for Crab Creek Review. Laura served as the second poet laureate of Spokane, Washington from 2015-2017. She has a strong connection to Spokane because she's lived there most of her life, but Portland comes in second as one of her two sons and two of her brothers' families live here.
Click here to read selected poems
Writing and Faith: A Literary Panel  - Thursday, 3/28/19  7p.m., Franz Hall 120 
Celebrated writers read from their works, followed by a moderated panel examining how their faith influences and intersects the inspiration, process, and products of their imaginations. The panel includes:  Poet GC Waldrep, Professor of English at Bucknell University, whose new book Feast Gently, was just released by Tupelo Press. GC is the acting director of the Stadler Center for Poetry at Bucknell, and editor of West Branch magazine.  Poet and fiction writer Rachel Jamison Webster, Director of the Creative Writing Program at Northwestern University, whose new book Mary is a River, is out now and (among many other things) considers and creates using the voice of Mary Magdalene.  Novelist and essayist Allison Grace Myers, who currently teaches at Texas State University, is working on her first novel. Her essay "Perfume Poured Out," was published by Image Journal, and was honorable mention for the 2017 Best American Essays anthology. Poet, professor and scholar Sr. Eva Hooker, CSC, Professor of English and Writer in Residence at Saint Mary's College, Notre Dame, Indiana. Her most recent book of poetry, Godwit, has been described as pastoral, startling and luminous.  Co-sponsored by the Garaventa Center, UP Dept of English, and Portland magazine. For ADA accommodations or more info: 503-943-7702 or garaventa@up.edu.