2017-18 Reading & Lectures Series
Fall Semester
O. Alan Weltzien, Essayist. Tuesday 10/24/17, 7:30, UP Bookstore
Alan Weltzien is a professor of English at U. Montana Western, a Puget Sound native, a scholar of Pacific Northwest culture, and a creative writer of poetry and nonfiction.  He has published nine books and two chapbooks, most recently Thinking Continental: Writing the Planet One Place at a Time (co-editor, 2017), a chapbook essay "The Comfort Pathway" (2017), and Exceptional Mountains: A Cultural History of the Pacific Northwest Volcanoes (2016), which explores the relationship between our region's identity and Cascade mountains amid the recent growth of outdoor recreation.  He edited the Norman Maclean Reader (2008), Coming into McPhee Country (2003), and wrote three works of poetry including To Kilimanjaro and Back (2011), as well as personal essays and memoirs (A Father and an Island: Reflections on Loss, 2008).  A frequent hiker and traveler, Weltzien won two Fulbright Fellowships (to Poland and Bulgaria) and a U. Montana International Faculty Exchange Award that took him to Australia. 
 Click here for a brief sample of Weltzien's writings
Julia Franck, Novelist.  Thursday 11/2/17, 7:30, Franz Hall 120 (Co-sponsored with the Dept. of International Languages & Cultures)
Julia Franck is one of Germany's best known contemporary authors. Her fourth novel, Die Mittagsfrau (The Blindness of the Heart) won the prestigious German Book Prize in 2007 and was subsequently translated into 33 languages. Born in East Berlin in 1970, Franck emigrated to West Germany with her mother and sisters in 1978, an experience that informed her third novel, Lagerfeuer (published in English as West). The German past, including the Nazi era and Germany's post-war division, are strongly present in Franck's work, and she explores how these momentous historical events shaped the every-day lives of German people. Today, Franck is often asked to comment in news media on German political and cultural events, and contemporary issues such as national identity, migration, the role of women, and political oppression continue to provide inspiration for her fiction.  UP's library has three of her books translated into English: West (2003), Back to Back (2011), and her most famous Blindness of the Heart (2007). 
Leni Zumas, Fiction Writer. Wednesday 11/15/17, 7:30, UP Bookstore
Leni Zumas's forthcoming novel, Red Clocks, was selected for Publishers Weekly's "Top 10 Literary Fiction" list and has been described by Maggie Nelson as "funny, mordant, political, poetic, alarming, and inspiring—not to mention a way forward for fiction now." Zumas is also the author of the story collection Farewell Navigator and the novel The Listeners, which was a finalist for the Oregon Book Award. She has received grants and fellowships from the Lower Manhattan Cultural Council, the Barbara Deming Memorial Fund, the Regional Arts & Culture Council, and the New York Foundation for the Arts. Zumas lives in Portland and teaches in the MFA program at Portland State University. Her website is lenizumas.com.
Spring Semester
Sarah Bokich, Poet. Thursday 2/8/18, 7:30,  UP Bookstore
Sarah Bokich is a poet and marketing consultant.  She received her BA from the University of Portland, and her MBA from Portland State University.  Her work has appeared in Voicecatcher, Cloudbank, The Woman, Inc., The Timberline Review, and many others, and her chapbook Rocking Chair at the End of the World was published in 2017 with Finishing Line Press.  Sarah lives with her family in Portland, Oregon and can be reached at www.sarahbokich.com.
Rebecca Skloot, Writer.  Monday, 2/26/18, 7:30, Buckley Center Auditorium
Writer and journalist Rebecca Skloot spent ten years exploring a link between medicine, sociology, and ethics when she traced a connection between medically important cancer cells and their overlooked origin in a poor black tobacco farmer.  Her effort produced The Immortal Life of Henrietta Lacks, which has sold more than 2.5 million copies to date, and was recently made into an HBO film produced by Oprah Winfrey and Alan Ball.  Her narrative was selected as a best book of 2010 by over 60 media outlets and has enjoyed more than four years on The New York Times bestseller list, was listed on of Amazon's 100 Books to Read in a Lifetime, and has been translated into more than 25 languages.  Skloot, who lives in Chicago, has written more than 200 feature articles, personal essays, book reviews, and news stories.  Skloot is currently working on a new book about the human-animal bond.  The Immortal Life of Henrietta Lacks is the University of Portland's 2018 ReadUP selection.
Kenneth W. Warren - NUCL Keynote Speaker
"Does Literature Change Anything?: Lessons from African American Writing." 
Saturday 3/24/18, 1:45, Bauccio Commons 
Kenneth W. Warren is Fairfax M. Cone Distinguished Service Professor in the Department of English at the University of Chicago. His most recent book is What Was African American Literature? (2011).  He is also coeditor (with Adolph Reed Jr.) of Renewing Black Intellectual History: The Ideological and Material Foundations of African American Thought (2009) and (with Tess Chakkalakal) of Jim Crow, Literature, and the Legacy of Sutton E. Griggs (2013
Joseph Ross, Poet.  Tuesday 4/17/18, 7:30, UP Bookstore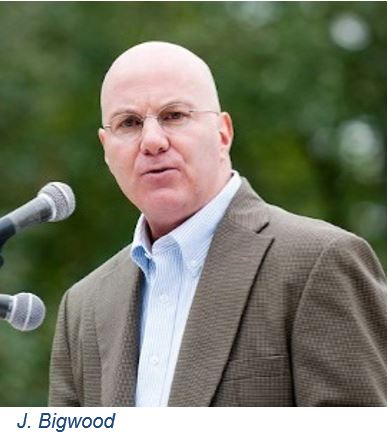 Joseph Ross is the author of three books of poetry: Ache (2017), Gospel of Dust (2013) and Meeting Bone Man (2012). His poems appear in many places including, The Los Angeles Times, Poet Lore, Tidal Basin Review, Beltway Poetry Quarterly and Drumvoices Revue. He has received multiple Pushcart Prize nominations and won the 2012 Pratt Library / Little Patuxent Review Poetry Prize. He recently served as the 23rd Poet-in-Residence for the Howard County Poetry and Literature Society in Howard County, Maryland. He teaches English and Creative Writing at Gonzaga College High School in Washington, D.C. and writes regularly at www.JosephRoss.net.