2016-17 Reading & Lectures Series
Fall Semester
Kate Gray, Poet. UP Bookstore, Wednesday, October 5, 7:30 p.m.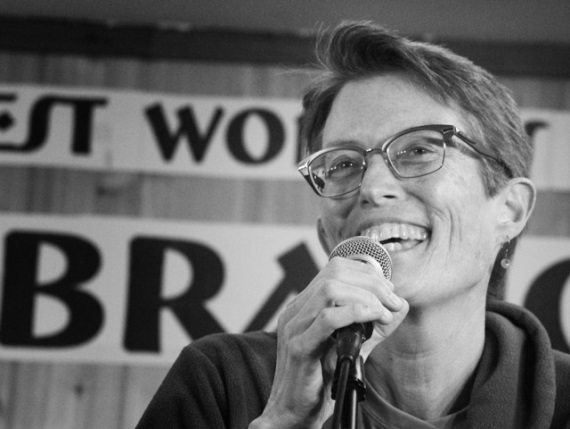 In Any More, Black Shoe, Kate Gray's novel-in-progress, the poet, Sylvia Plath and the younger sister of William F. Buckley, Jr., Maureen Buckley, step into and out of roles prescribed by race, class, gender and religion in 1953. Kate's first novel, Carry the Sky, (Forest Avenue, 2014) stares at bullying without blinking. Her first full-length book of poems, Another Sunset We Survive (2007) was a finalist for the Oregon Book Award and followed chapbooks, Bone-Knowing (2006), winner of the Gertrude Press Poetry Prize and Where She Goes (2000), winner of the Blue Light Chapbook Prize. Over the years she's been awarded residencies at Hedgebrook, Norcroft, and Soapstone, and a fellowship from the Oregon Literary Arts. Her passion comes as a teacher, writing coach, and a volunteer writing facilitator with women inmates and women Veterans. She and her partner live in a purple house in Portland, Oregon with their sidekicks, Rafi and Wasco, two very patient dogs.
Willy Vlautin, Novelist. UP Bookstore, Monday, November 28, 7:30 p.m.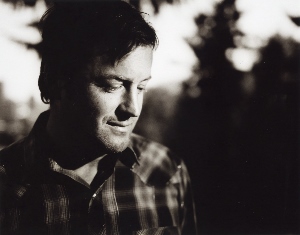 Born and raised in Reno, Nevada, Vlautin has published four novels, The Motel Life (2007), Northline (2008), Lean on Pete (2010), and The Free 2014. Vlautin founded the band Richmond Fontaine in 1994. The band has produced eleven studio albums to date, plus a handful of live recordings and EP's. Driven by Vlautin's dark, story-like songwriting, the band has achieved critical acclaim at home and across Europe. Vlautin currently resides in Scappoose, Oregon.
Read Willy Vlautin's story "The Kill Switch"
Peter Rock, Schoenfeldt Author. Franz 120, Thursday. December 1, 7 p.m.
Peter Rock is the author of the novels The Shelter Cycle, My Abandonment, The Bewildered, The Ambidextrist, Carnival Wolves, This Is the Place, Klickitat, and the story collection The Unsettling. He graduated from Yale University, was a Wallace Stegner Fellow at Stanford University, and has taught fiction at the University of Pennsylvania, Yale, Deep Springs College, San Francisco State University, and Reed College, where he is currently a professor of literature. Among honors for his work are a Guggenheim Fellowship, a National Endowment for the Arts Fellowship, and the Alex Award for young adult literature. His novel-within-photographs, Spells, will be published by Counterpoint in March, 2017.
Spring Semester
Megan Kruse, Fiction Writer. UP Bookstore, Wednesday, February 15, 7:30 p.m.
Megan Kruse grew up in the Pacific Northwest and currently lives in Olympia. She studied creative writing at Oberlin College and earned her MFA at the University of Montana. Her work has appeared widely in journals and anthologies, and her debut novel, Call Me Home, was released from Hawthorne Books in March 2015, with an introduction by Elizabeth Gilbert. She teaches fiction at Eastern Oregon University's Low-Residency MFA program, Hugo House, and Gotham Writers Workshop. She was the recipient of a 2016 PNBA Award, and one of the National Book Foundation's 5 Under 35 for 2015.
Anthony Doerr, Schoenfeldt Writer. Buckley Center Auditorium, Monday, February 27, 6:30 p.m.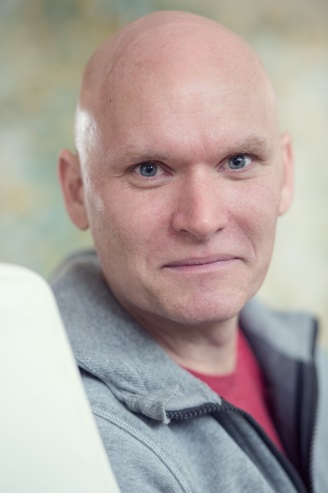 Anthony Doerr is the author of two collections of stories, a lyrical account of a year with his family in Italy (Four Seasons in Rome), and two novels, most famously All the Light We Cannot See, which won the Pulitzer Prize for Fiction in 2015. That novel is the University's Campus Reads selection for 2016-2017, following Charming Billy and The Moor's Choice. Doerr, Idaho's Writer in Residence from 2007-2010, will be the University's Schoenfeldt Series Visiting Writer on February 27; his evening reading and talk is free and open to all. Information: Michele Leasor, leasor@up.edu, 503.943.8264.
Erica Edwards, NUCL Keynote Speaker. Quiet side of Bauccio Commons, Saturday, March 25, 1:45 p.m.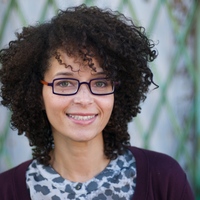 Professor Edwards specializes in African American literature, gender and sexuality, and black political culture.  She is the author of Charisma and the Fictions of Black Leadership (University of Minnesota Press, 2012), which won the Modern Language Association's William Sanders Scarborough prize. Her work, published in such journals as American Quarterly,Callaloo, American Literary History, and Black Camera, shows how contemporary African American literature challenges us to think in new ways about the relationships between African American narrative, American popular culture, and the contemporary history of black politics and black social movements. Professor Edwards is currently at work on a book on African American literature and the War on Terror.
Jane Wong, Poet. UP Bookstore, Thursday, March 30, 7:30 p.m.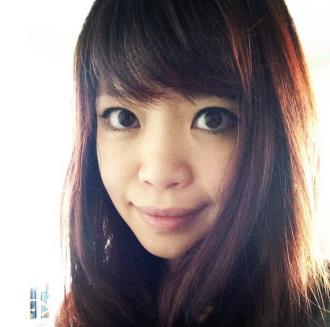 Jane Wong's poems can be found in anthologies and journals such as Best American Poetry 2015, Best New Poets 2012, Pleiades, Third Coast, and others. A Kundiman fellow, she is the recipient of scholarships and fellowships from the U.S. Fulbright Program, the Fine Arts Work Center, Squaw Valley, and the Bread Loaf Writers' Conference. Currently, she is a Visiting Assistant Professor at Pacific Lutheran University. Along with three chapbooks, she is the author of the book Overpour (Action Books, 2016).