Student Leadership and Advisory Council
Student Leadership & Advisory Council Members, 2018-2019
Biology - Connor Vinyard
Chemistry - Maddy Otto
Communication Studies - Danielle Barsanti
English - Kelley McCaffery
Environmental Studies - Megan MacInnes
History - Stephanie Rowan
International Languages & Cultures - Elizabeth Gibson
Mathematics - Ruth Olson
Performing & Fine Arts - Angel Marie Wingart
Philosophy - Emma Nellor
Physics - Sawyer Kemmerly
Political Science - Alexandra Newsom
Psychological Sciences - Julia Norton
Sociology & Social Work - Ryan Laurente
Theology - Kayla Garchar
SLAC Advisor - Dr. Brian Rookey
The Student Leadership & Advisory Council is composed of students representing each department in the College of Arts and Sciences. Students are appointed in April of each year by their department chairs in consultation with the faculty to serve for a one-year term. Students may be rising sophomores, juniors, or seniors. Sophomores or juniors may serve for a second term. The Council will meet approximately twice a semester to provide advice to the dean about the programs of the College and assist with projects. Among the tasks of the Council are the following:
To suggest how the College may better serve its students and propose new services or events that will promote the College, especially the Core program;
To assist departments with curriculum and program reviews, especially by helping to survey students and alumni;
To provide advice about how to improve advising in the College;
To provide advice about the publications, the web site, and the marketing plan of the College;
To suggest programs for inclusion in the College's "Arts and Lectures" series and evaluate the programming;
To present each year a sense of the College from a student's perspective to the "Public Advisory Council";
To manage parts of the communication plan especially reserved for the Student Advisory Council;
To recognize departmental office managers;
To select a winner of the Kay Toran Award.
Angel Marie Wingart - Class of 2019
Theater Major, Hellenic Studies Minor
"I put all my eggs in one basket, bet on myself, and only applied to UP! And luckily I got accepted before a second application became necessary, phew! I came in as a theatre major and pursued costume, makeup, hair, and wig design, but soon after I fell in love with so much more (if you can believe it!). Every year I added another minor it seemed. Each new class and professor re-inspired me to pursue different disciplines. I wanted to understand our history, to why we think the way we do, and how societies function. Now the art I create subliminally educates viewers of my various studies. Upon graduation, I plan to stay in Portland, pursue local theatre design, and create historically inspired art. All thanks to support system I have found here on campus, Portland has become my home and has won my heart! "
Connor Vinyard - Class of 2020
Biology Major
"I knew before coming to University of Portland that I wanted to be a biology major on a Pre-Med route, and since arriving I have loved all my biology courses and built strong relationships with professors. After college, I will take a year or two before applying to medical school while working at Legacy Health as a scribe. At UP I also enjoy intramural sports, going to basketball and soccer games, and using the beautiful Beauchamp Recreation and Wellness Center. University of Portland also offers plenty of job/volunteer opportunities for aspiring medical students and has helped me prepare for Medical school."
Kayla Garchar - Class of 2019
Theology Major
"I entered UP as a theology major actively discerning religious life. I have continued to discern the call to religious life, listening especially to how God is calling me to use my talents through my experience of working in Campus Ministry, Residence Life, and peer mentoring. In the last four years I have fallen in love with the charism of the Daughters of St. Paul, an order of religious sisters who follow in the footsteps of St. Paul by proclaiming the Gospel through the modern means of publishing and media. In working closely with their communities in Boston, Chicago, Charleston and New Orleans I have decided to apply for entrance after graduation. Upon returning from a mission trip in France in July I will be moving to St. Louis, MO to begin postulancy (a period of formation and further study) with this community. "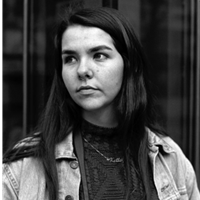 Kelley McCaffery - Class of 2019
English Major, Communication Studies Minor
"I switched my major from Psychology to English two weeks before arriving freshmen year and it was one of the best decisions I've ever made. Since then I have grown close to my department: its literature conference, magazine, blog, and amazing faculty are more than I could have asked for out of my college experience. I've been involved in KDUP, our student-run radio station, throughout college and recently got the chance to explore what the wonderful Moreau Center has to offer. After UP I plan on doing a year of service, working at a local environmental non-profit, and/or getting a teaching credential in the hopes of going into English Language Arts curriculum development."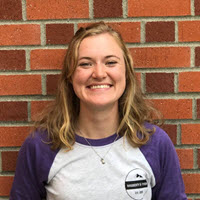 Maddy Otto - Class of 2019
Chemistry Major, Environmental Science Minor
" I entered my freshman year as a Chemistry major simply because I liked my AP Chemistry class in high school, but since then I've been able to figure out what I'm passionate about within my field. I discovered how to combine studying Chemistry with my love for the outdoors, and I'm hoping to work in an Environmental Chemistry field in the future, maybe in combination with Oceanography or Atmospheric Sciences. As a student at UP, I have been involved in Residence Life as first a Hall Council President in Shipstad, and then as an RA in Haggerty & Tyson. I play Ultimate Frisbee and captain our club team here on campus, and I am part of the Honors Program. I have loved being involved with the dorms and in extracurricular activities to form friendships and be a part of the great community here at UP."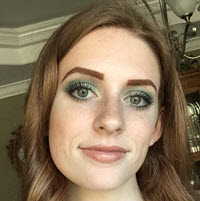 Megan MacInnes - Class of 2019
Environmental Ethics and Policy Major, Gender and Women's Studies Minor
"I came to UP knowing that I wanted to major in something related to the environment and the classes that I've taken have shown me that there are so many career paths that I can pursue in relation to environmental studies. Currently, I'm working for the City of Portland on sustainable sourcing. I'm also thrilled that I was able to add the Gender and Women's Studies minor, even as a senior. Thanks to my position as president of the Gender and Sexuality Partnership and my membership in the Feminist Discussion Group, I've discovered a passion to learn more about the intersectionality of gender in our lives."
Ruthie Olson - Class of 2020
Mathematics and Theology Major, Physics Minor
"I came to UP with a pretty clear path for my life: get my degree in math, then move on to industry work or grad school. But, while at UP I took a couple of the (required) theology courses and fell in love with those. I was wary at first of adding it on as a major, but I got there through many conversations with friends, family, and professors, and I am now looking towards grad school or work in the realm of theology. Post-grad plans aren't set in stone, but I would love to attend seminary at some point. At UP, I am the Math Club president which provides a great opportunity for all levels of math enthusiasts to get together and work on fun math problems (yes, fun!) with others."
Sawyer Kemmerly - Class of 2020
Physics Major, Philosophy Minor
"I originally came to UP as an Engineering major, but after taking the introductory physics courses I realized that my real interest was with Physics. I found that what I really wanted to do with my life was try to solve the mysteries of the natural world, and to become a professor to inspire future students. During my freshman year I also took the intro to philosophy course, which led me to pursuing a minor in philosophy. I started that class not fully appreciating the discipline, and dreading going to class each week, but over the course of the semester I grew to love it, and it has become a cherished hobby of mine. I also was a first year workshop leader for two years, and I am now the workshop leader coordinator for the 2019-2020 school year. I love to teach and help others to grow!"