Dean's Welcome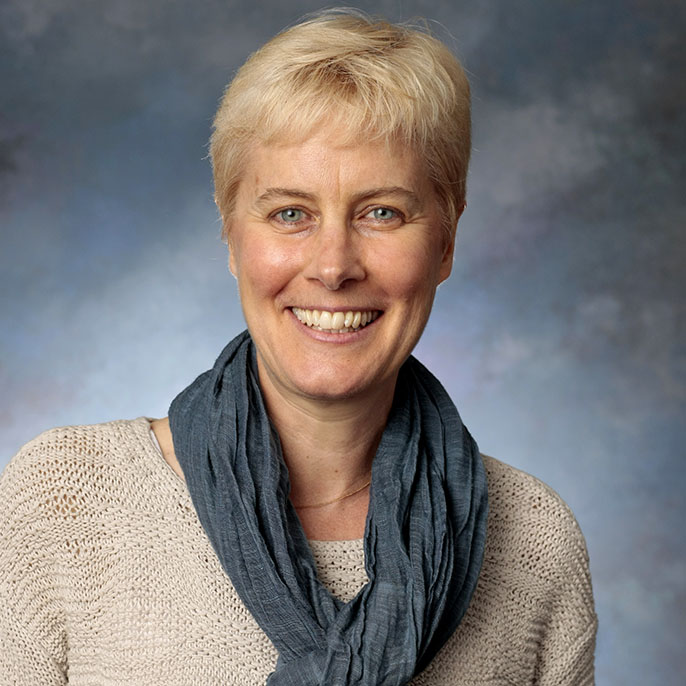 Dear Friend,
Welcome to the College of Arts and Sciences  (CAS) at the University of Portland!
We are a diverse community of faculty, staff,  students, and alumni committed to asking questions and seeking knowledge in the humanities, social and natural sciences, and  mathematics. We do this by engaging our  hands, hearts, and minds so that we can grow  intellectually, spiritually, and professionally,and, in so doing, hope to contribute to matters of human concern in our city, state, country, and world.
Since the University's founding in 1901, the College of Arts and Sciences has been the primary pillar of and provided the ethical compass for the education of UP students in the liberal arts tradition. This formation is unique at UP as our institution is built upon the Holy Cross tradition established by the Blessed Basil Moreau, CSC. We are guided by Fr. Moreau's belief that "We shall always place education side by side with instruction; the mind will not be cultivated at the expense of the heart. While we prepare useful citizens for society, we shall likewise do our utmost to prepare citizens for heaven." Thus, we aim to help students grow holistically so that upon graduation they possess a deep and broad set of ethical, scientific, humanistic, and global tools to make positive contributions to society.
Students in the 20 Bachelor of Arts, 7 Bachelor of Science, and 26 minor programs in CAS are exposed to classes steeped in an interdisciplinary study of art & philosophy, music & history, theology, social & behavioral sciences, the natural sciences & mathematics, and foreign language & literature. When you enroll in one of these courses, we guarantee that your voice will be heard, valued and challenged; your oral communication and writing skills will be strengthened; and you will meet peers, faculty and staff who will transform your life.
The CAS is of course only one unit within one of the most exciting and outstanding comprehensive universities in the Pacific Northwest. Indeed, UP has a wealth of academically rich and geographically diverse study abroad programs and other off-campus opportunities that provide students with opportunities to explore just about any interest. Whether studying abroad in Salzburg, Austria, or a pilgrimage on the Camino de Santiago in Spain, or service/social justice work in Portland, students are provided opportunities to engage their hands, hearts, and minds to ask deep questions about themselves, the people they meet, and the world in which we live.
We prepare and challenge our CAS graduates to become life-long learners and use knowledge gained in their studies to respond compassionately and effectively to contemporary social, economic, and political issues. We form leaders grounded in religious and ethical discernment, who possess a deep capacity to envision a more just and humane world; and we promote the common good through a lived experience of the transformative power of human creativity and love. We want you to be an unforgettable blessing in the lives of everyone you meet and to make the world we all share more socially just and compassionate. I also mention that our faculty and staff do their best to provide compassion, attention, and support so that each student with whom we come in contact has the opportunity to thrive and excel at UP; this way of proceeding draws much inspiration from Fr. Moreau's emphasis on treating individuals as if they are family.
It is impossible in a few paragraphs to provide an adequate description of the deep, transformative, supportive, intellectual, spiritual, and professional educational experience that we provide in CAS. I invite you to talk with CAS faculty, staff, and students who will be able to tell you that CAS is a wonderful College within an amazing university!
Warm regards,
Norah Martin, PhD
Interim Dean, College of Arts & Sciences and Professor of Philosophy & Environmental Studies